Cokely Manor
Cokely Manor is a 30-suite residence offering assisted living in a warm home-like atmosphere. Outside, are beautifully landscaped ornamental gardens and a spacious lawn, set amongst mature fruit trees and evergreens. There are wheelchair-friendly paths for short strolls and benches conveniently located throughout. Arrowsmith Lodge, our long-term care facility, is just a short walk away.
Cokely Manor is dedicated to providing an Assisted Living atmosphere that represents quality and care for all who enter the doors. Our residents will receive a level of service that recognizes their physical, emotional and spiritual needs.
A home-like space in a community to call home
One Bedroom & Bachelor Suites
The one bedroom and bachelor suites all have large windows which provide views of the landscaped property. Each suite has a patio, window blinds, microwave oven, fridge, safe for valuables, cable TV and telephone connections.
Residents are required to provide their own furnishings (e.g. sofa, end tables, dresser, etc.). Keep in mind that space is limited.
We provide light weekly housekeeping services, this includes laundering of bed linens. Washers and dryers are on site for personal laundry needs.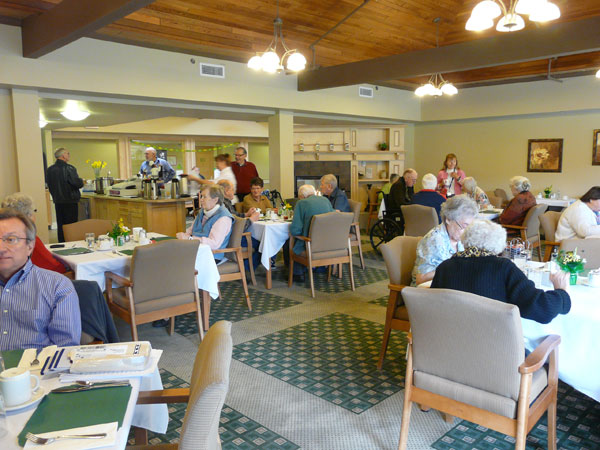 Cokely Bistro
At Cokely Bistro, we recognize the cultural, physical and social importance of food. Food not only feeds the body but feeds the heart and spirit as well.
Utilizing a restaurant type setting, we are committed to serving appetizing, nutritious meals, prepared in an immaculate kitchen and served in a warm, homelike setting. We provide lunch and dinner to each resident.
We also have a private family dining area that can be reserved to celebrate special occasions with your loved one. Our staff can assist you with preparations.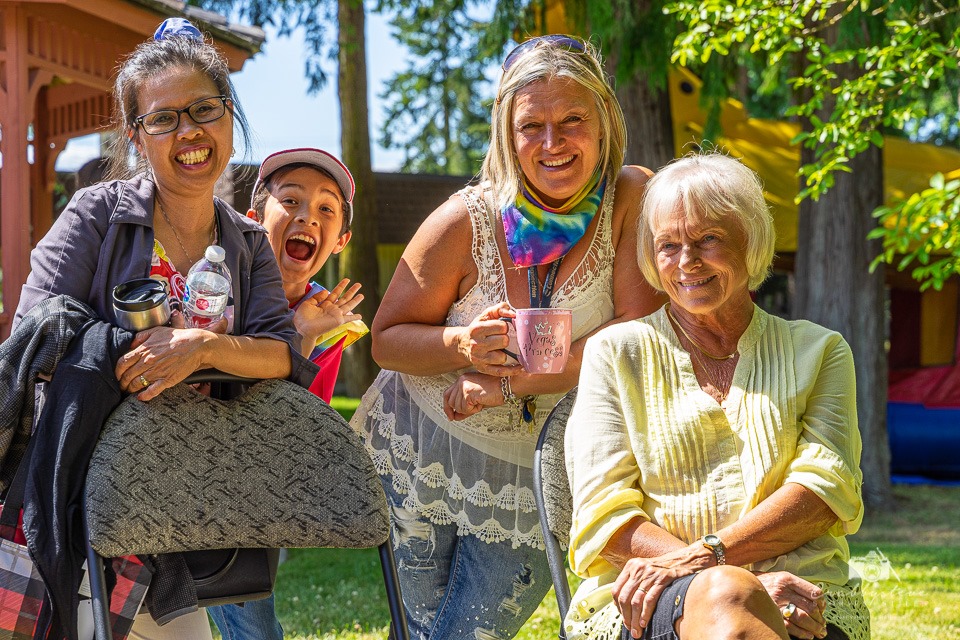 Activities
Activities are scheduled weekly for residents, monthly calendars are posted and daily programs are displayed on the activity board in the lobby area. In addition, musical entertainment is regularly scheduled; every month we have a special outing and celebrate residents' birthdays.
See our Cokely Manor Resident Handbook (2021) for more details and guidelines on living at Cokely Manor.
Eligibility
The first step for moving into Cokely Manor is to determine your eligibility.
A Vancouver Island Health Authority (VIHA) Long Term Care Case Manager will determine if a person qualifies for subsidized assisted living.
You may be eligible if you are:
a Home & Community Care client and have a Long Term Care Case Manager, and are;
able to make your decisions on your own behalf, and are;
able to live independently, but require help with day-to-day activities, and are;
not managing well in your home with available services.
If you do not currently have a VIHA Long Term Care Case Manager, you can get more information by phoning the Vancouver Island Health Authority — 250-951-9550.